When you have less than stellar credit, finding a lender that will approve you for a loan can be challenging to say the least. The process can be frustrating or take a toll on you emotionally, especially if you've been turned down multiple times. Finding loans for bad credit that fits your needs may require some extra digging, but it's not impossible. When searching for the right loan, here are some suggestions to follow to make your search a lot easier.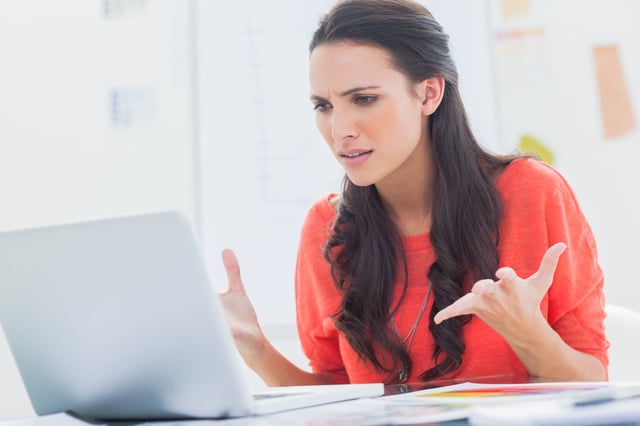 When you have a bad credit history, you are usually not likely to be approved for a loan from a bank or traditional credit lender. Fortunately, there are lenders that cater specifically to consumers with bad credit. But before you jump into applying with any of those lenders, here's what you need to know.
Check the eligibility criteria.
Lenders have set criteria that have to be met. The criteria may include:
Age. Most creditors will have a minimum age of 18 and require a valid government-issued ID.
Income. You may be asked to verify your proof of income whether you're self-employed, an employee, or recipient of social security or other monthly benefits.
Bank account. Some lenders may require you to have a bank account or ask for your routing and account number.
Credit type. A bad credit score may not have any effect on whether you're approved, but recent bankruptcies or charged off accounts may disqualify you.
Compare loan options before applying.
Most of the time when you apply for a loan, lenders check your credit report, which causes an inquiry to show up on your credit file. To help protect the health of your credit, try to minimize the number of inquiries you have on your report by not applying for so many loans. The least amount of inquiries you have, the better.
When doing your loan comparisons, there are also variables of the loan to consider such as interest rates, term, and fees. These usually vary by lender, so call around in advance once you've researched the company and loan type you prefer.
Choose a reputable lender.
Here are viable lenders to consider when you need to borrow money with bad credit:
Pawn shops. If you have something laying around your home that you can trade for cash and do without for the duration of the loan, then consider getting a pawn loan. Pawn loans usually start at $25 and go up to a few thousand depending on the company and value of the item you decide to pawn. Since you're using an item to secure the loan, pawn brokers won't check your credit. The loan is usually due in 30 days, and may be renewed for another 30 days. Failure to repay could result in you losing your items. If you don't have valuable household items like a TV, firearm, motorcycle, or jewelry for example that can help get you the loan amount you need, you may try doing business with a payday lender.
Payday lenders. Cash advances offer another easy way to borrow money. With these loans, borrowers can oftentimes get up to $500 (more or less depending on state regulations). Lenders advance you a loan amount according to how much you need, how much you make per paycheck, and what they believe you can responsibly repay. The loan and small fee is due on your next pay date. This loan may be renewed. The main requirements for these loans are a steady source of income and an active bank account. Some lenders may also require proof of identity and residence. Learn more about the cost of payday loans here: How much does a payday loan cost?
Consumer finance companies. There are also a lot of consumer finance companies out there now willing to offer loans for poor credit customers. These types of companies offer secured loans and unsecured loan options up to $15,000 (depending on the state), but generally charge higher interest rates. If you meet the criteria of these lenders, you can usually get approved for a loan as quick as 15 minutes (depending on the loan type) and get you the money you need without having to fill out a ton of paperwork. Read: What do I need to qualify for a loan?
With these pointers, we hope you were able to understand that there's still hope even with bad credit. A poor credit history does not have to be a deterrent for borrowing money when you need it. There are lenders out there are willing to help, and all it takes is a little research and determination to find the company that is the right fit for your needs.
For over 20 years, Always Money Finance has been a regional leader in providing affordable credit solutions to customers across the southeast looking for a convenient and confidential way to meet their needs. Getting a handle on your money takes time, and Always Money understands. If you're in a jam and need immediate help, any of Always Money's small personal loan options may be just what you need to get you going in the right direction.
To get started,
Related articles: Do I need a credit check for a payday loan | Can I get a loan with no credit or bad credit | Cash advances vs. Installment loans