When you're new to the whole lending process, you may be wondering what you need to have all of your ducks in a row before you apply and sign a loan agreement. And along with doing your due diligence on the loan company and loan type, you may also be wondering what you need to qualify for a loan in general.
Even though every loan company has a set of requirements that may vary by state or store, you may want to know if there is anything in general you need to qualify for most loans at most companies. The answer is yes.
If you're wondering what you'll need to qualify for a loan in order to get the type of help you need whenever you need it, we've listed the most common loan requirements that you should expect to have ready below regardless of the company (or loan) you choose.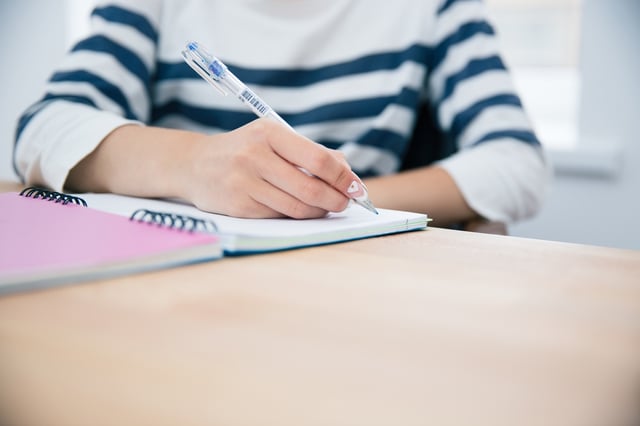 Proof of identity
When it comes to all loans you apply for, there are certain types of personal identifying information that you'll usually need to have ready so the company can verify your identity. Such information may include bringing in a government-issued photo ID and social security (or ITIN) verification.
This information will be used to verify that the person applying for the loan is in fact who they are claiming to be, and it will also confirm that the customer is old enough to apply. Depending on the loan, the information may also be used to run a credit check to determine your credit worthiness and eligibility for certain loan rates and terms. Read: Can an installment loan affect my credit?
Proof of income
When you're looking to borrow money, lenders usually will also ask that you bring in income verification documents to prove your ability to repay the loan as well as provide them with the information they need to make a loan offer to you according to your needs and what they believe you can responsibly handle. Such documents may include your most recent pay stub and a bank statement that shows your account activity from the past 30 days. If you are self-employed and pay yourself, you may be asked to bring your tax return from the previous two years in order to provide an adequate record of the income you generate in your business. The income verification process can also be used to help you stay away from over-borrowing.
Proof of residence
In addition to the documents listed above, some lenders may also require that bring in proof of residence such as a utility bill or a rent receipt. And although not all lenders will require you to list references, some may. So be prepared to list the contact information for a couple of family members or friends that may be listed as your reference, and whom lenders may call if they're unable to reach you when collecting on the loan.
This information is used on the collections side to mail you your billing statements, and if you default on your loan and cannot be reached, your lenders may contact the references you listed as an additional way of reaching you to recover the funds that were advanced.
Credit check
In addition to verifying your identity and way of repaying the loan, some loans such as the personal or unsecured installment loans are approved primarily based on the borrower's credit check. Higher credit scores and customers in good standing with the company are most likely to qualify for personal or installment loans. First-time borrowers or borrowers with less than perfect credit usually find that these types of loans are harder to get than loans that require collateral.
Collateral information
Some loans such as payday (or cash advance) loans, auto title loans, pawn loans, or secured installment loans will require you to bring in collateral to help you qualify for the loan and loan amount. With a payday loan, borrowers are usually required to use a personal check as collateral to help secure the loan. If you don't have a checkbook, some lenders may be able to print a check for you using your bank account information.
With an auto title loan or secured installment loan, you may be required to bring in the title to your motor vehicle, and if applicable: the vehicle registration, proof of insurance, spare key to vehicle, and vehicle that's in drivable in good condition.
The benefits to using collateral is the fact that with these types of loans, even those with less than ideal credit can find that they may get approved for a larger amount without significantly impacting their credit.
Though the loan-getting process may be daunting for some, it doesn't have to be. With these tips to help you bring in the proper documentation listed above, you will be well on your way to getting the loan you need whenever you need it.
For over 20 years, Always Money Finance has been a regional leader in providing affordable short-term credit solutions to customers across the southeast looking for a convenient and confidential way to meet their needs. If you're in a jam and need immediate help, any of Always Money's small personal loans may be just what you need to get you going in the right direction. If you have questions about auto title loans visit www.alwaysmoney.com or call 855-GO-ALWAYS (462-5929) for the help you need today.
If you want to have an idea of how much you could borrow with a title loan, use this loan calculator here
To get started,
�