So you've found yourself in a bit of a rut searching for a quick and easy solution to your short-term financial needs. Maybe you're here because you need a leg up to pay a bill that's due soon, but don't know much about payday loans or cash advances. Or maybe you know a little about them, but you don't want to dive head first to get the loan without doing some research on the pros and cons and finding out exactly how much a payday loan will cost you. Sound familiar?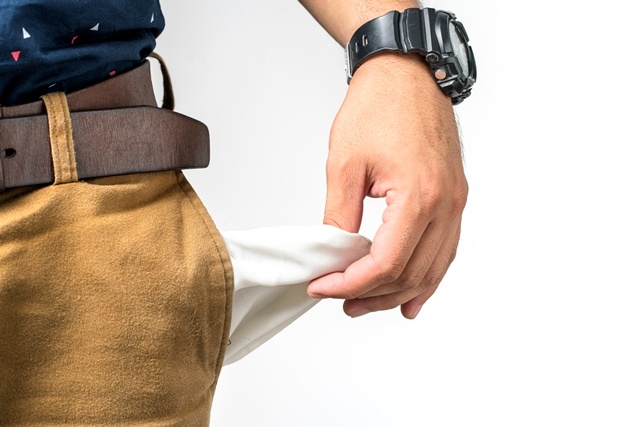 Well, whatever the reason is that brought you here, you're not alone and you're in the right place to get all of your questions answered. Although the terms and conditions of this type of loan varies from state to state, we'll cover the basics and help you understand in three quick points everything you might be getting into when you sign up for an advance on your next paycheck.
How it works
Payday loans (also known as cash advances) are a viable short-term loan for borrowers with a steady income (from employment or Social Security), but less than perfect credit who need to borrow a smaller amount to cover an unexpected expense. This quick, short-term solution offers borrowers a leg up until their next pay check. You borrow the money you need and repay the loan plus the fee on your next payday. These loans are often the most affordable option when borrowing a smaller amount of easy cash under $500.
The costs of getting a payday loan/ cash advance
Payday loans actually don't cost very much at all if used responsibly. For example, if you borrow $100, then you repay the loan plus the small fee amount of $17.50 in Alabama (that's half of what you'd pay if you over drafted your bank account for the same amount!).
Each state has their own set of regulations so the maximum amount you are allowed to borrow and the fees will vary by state. Details on the loan amounts and associated fees in the 2 states where Always Money Finance offers them are below.
Take a look at this snapshot deferred presentment/payday loan fees in Alabama.
Take a look at this snapshot deferred presentment/payday loan fees in Mississippi.
Now let's compare that cost to other options that you may face. If it was not for a payday loan, would you bounce a check, overdraw on your bank account, be charged a utility bill or other bill late fee? Unfortunately, many times these are the only options for the borrower.
The chart below compares the cost of a 2 week payday loan to an overdraft protection fee, which is the most frequently used alternative. In this example the borrower needs $200 for 2 weeks. Without the advance, he or she would overdraw their account twice.
| | | |
| --- | --- | --- |
| | 2- Week Payday Loan in Alabama | Overdraft Protection or NFS fees (2 times in 14 days) |
| Amount | $200 | $200 |
| Duration | 14 Days | 14 Days |
| Actual fee | $35 | $36 x 2 = $72 |
| APR (Annual Percentage Rate) | 456.25% | 938.57% |
Note: A bank typically charges a fee of $36 per overdraft occasion regardless of the amount overdrawn and as many as 6 transactions per day.
But don't let the term or rate of the high APR scare you. The term APR stands for the annual percentage rate of interest charged for a whole year, rather than just the daily, weekly, or monthly rate applied on a loan.
A single payday advance is typically for two to four weeks, so the "Fee" rate listed is usually a more accurate description of the interest rate most people are charged during the two week time period the loan is outstanding. However, if borrowers use payday loans over a period of months, it can be expensive. So only use payday loans for the short periods they are designed for. They are not a good solution for long term financing.
What to expect when you apply for a payday loan / cash advance
In order to get approved for a payday loan or cash advance, you'll need to make sure you bring the following:
Active checking account statement
Your check book (No check book? No problem. Some payday lenders can print a check for you using your bank account information).
Proof of income (most recent pay stub).
Proof of residence such as one of the following: utility bill, rent receipt or car registration.
SSN verification.
A valid government-issued photo ID.
After you're all set with the items you need to bring, locate a payday lender near you and the process to getting your loan would look like this:
Complete a short application.
Write a personal check for the amount of the loan plus the fee.
The payday lender will hold your check until your next payday and you walk out with the cash you need.
Pay them back the loan amount plus the associated fee on your next payday.
So how much does a payday loan cost? They actually don't cost very much at all in comparison to overdraft fees and bounced check fees. If you have less than perfect credit and a plan on how and when you will be able to repay, then you will be in a good standing position to get out of your financial situation with fast money in your pocket and peace of mind.
For over 20 years, Always Money Finance has been a regional leader in providing affordable credit solutions to customers across the southeast looking for a convenient and confidential way to meet their needs. Getting a handle on your money takes time, and Always Money understands. If you're in a jam and need immediate help, any of Always Money's small personal loan options may be just what you need to get you going in the right direction.
To get started,
Related articles: How does a payday loan work? | How do payday loan companies differ from banks?