Sometimes things come up. When your budget is already tight from balancing a car note, mortgage, daycare, and student loans for example, another unexpected medical bill or flat tire could cause a major setback in your life. However, with the right help, you can cast all of your cares away and get a good financial footing to catch a break once and for all. If you're wondering where you can go to borrow money now when funds are low, here are some fast cash options you can use now to be on your way to getting the money you need today.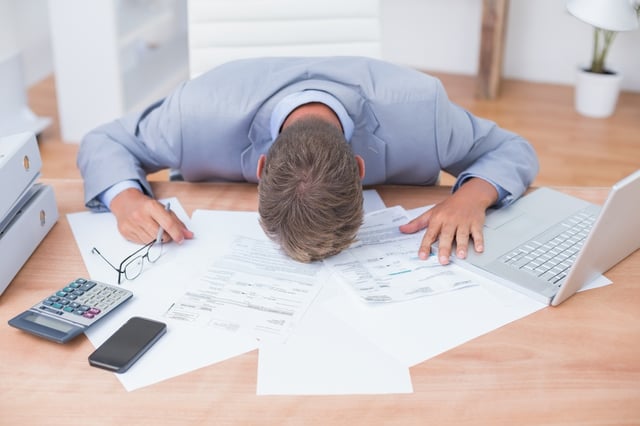 Start at home.
When something unexpected occurs, if you are able to sell items at a garage sale or borrow money fast from a family member or friend, that's always the best option. Through these routes, not only are you typically not charged interest, but with loved ones you also have the flexibility to repay what they've loaned you when you know you'll have it versus adding another bill to an already stretched budget. On the other hand, we understand that not everyone has the advantage of this interest-free option. If you are looking for other methods, below are other ways you may be able to find the help you need.
Trade your items for fast cash.
If you have something of value laying around your home and need to come up with anywhere from $50 up to $10,000, a pawn loan might be your best bet. With pawn loans, you bring your ID and jewelry, tools, guns, or something else of value to a pawn shop for quick cash loans against the value of the item(s). Your item is put up as collateral in the store's warehouse to help you secure the loan. Once you repay the amount you borrowed (usually in 30 or 60 days), you'll get your item back. Pawn loans are not credit based and will not affect your score.
For a larger amount, you'll normally have to pawn a motor vehicle such as a motorcycle, boat, ATV, or even the title to a car. These loans are also 30 day loans, but can be renewed for another 30 days (or more) if you need more time to repay and pay at least the interest due in order to extend the term on the loan. The process is easy and the approval is based on the value of your collateral and ability to repay the loan. Learn more about how these loans work here.
Get an advance on your paycheck.
Whether you're borrowing money from a family member or creditor, it's extremely important to only borrow the amount you can comfortably repay. If you need to borrow $500 or less, you may opt for a cash advance that can be paid back on your next pay date. With these loans, the approval process is simple. At most places, you'll only need proof of identity, proof of income, proof of residence, and a bank statement.
Get more money and more time to repay.
If you have decent credit, you might opt for an installment loan -- which is a personal loan that can be paid back in increments over a set period of time, usually between 12 or 36 months. With an unsecured installment loan, you may be able to borrow up to $2,100 in some states. With a secured installment loan, you may qualify for up to $15,000 that can be repaid at a set monthly payment until the loan is repaid in full.
These loans are typically the most preferred as they allow borrowers with the flexible to repay their loan over a few months and the interest rates are usually lower than the standard payday loans. However, since installment loans are credit and income based loans, the approval is usually more difficult.
There are companies out there that are able to serve you no matter where your finances stand. No one likes having to borrow money, but when you do, you want to make sure your experience is pleasant and the people are nonjudgmental and easy to work with when you need to use their services.
Above are a few options you could use if you need fast cash loans, but remember only borrow the amount you are capable of paying back. You don't want to fix a short term money crunch with a long term loan you can't afford. Review your options, and if you can, do some research and pick a solution that fits your unique and quick loan needs because every situation is different.
For over 20 years, Always Money Finance has been a regional leader in providing affordable credit solutions to customers across the southeast looking for a convenient and confidential way to meet their needs. Getting a handle on your money takes time, and Always Money understands. If you're in a jam and need immediate help, any of Always Money's small personal loan options may be just what you need to get you going in the right direction.
To get started,
· Visit a store near you (Click here to find the store nearest you),
· Call 1-888-618-9217 to get pre-approved over the phone, or
·