Without checking right now, do you know where you stand as it relates to your credit? Do you know how to access your profile or what steps to take to improve your score and protect yourself against fraudulent activity?
Maintaining optimum health on your credit report may seem like an everlasting climb up a mountain, but with the six tips we've listed below, we're hoping to equip you with the right tools you can start using today to smooth sail your journey to a lifestyle of improved credit.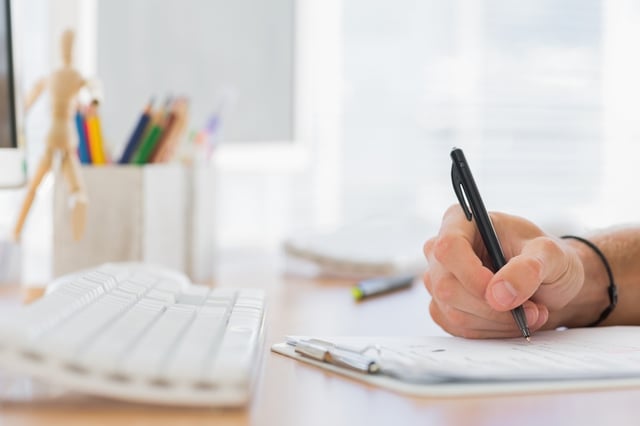 Monitor your credit report.
The best way to improve your score and protect your credit is to first monitor your report. Everyone is entitled to a free annual credit report from the three major credit reporting agencies: TransUnion, Equifax, and Experian. You may also access yours by visiting annualcreditreport.com. Monitoring your report allows you to spot inaccurate or suspicious activity so you can address any issues right away.
Pay bills on time.
Paying your bills on or before the due date proves to lenders that you're responsible. Making on-time payments on installment loans like mortgages or auto loans can increase your credit. On the other hand, late or missed payments could cause a huge dent on your score. To make paying your bills more manageable and save time, consider setting up recurring payments or ask your lenders to set up courtesy calls to remind you of upcoming due dates.
Pay down your debt.
Not only should you pay bills on time, but you should also be intentional about paying down your debt. When determining your score, one factor credit reporting agencies look at is the amount of debt you use in comparison to the amount of debt you are allowed to borrow. This is called "credit utilization".
Each time you make a payment on your debt, it reflects positively on your credit. Also, if you have credit cards, a good rule of thumb is to keep the utilization below 30 percent of what you are allowed to borrow. For example, if you are allowed to borrow $300, you should try not to spend (or owe) more than $100 when your bill is due, otherwise it will reflect negatively on your credit report.
Don't close your accounts.
After paying off their debt, some people immediately cancel their credit cards, not realizing that it will affect the average age of their accounts. The age of your credit account plays a significant role in your score. The older your accounts, the more favorable it is to lenders (and your score). Age gives lenders a longer history to review to better determine your credit worthiness, so even after you've paid off your cards, don't cancel the account.
Freeze your credit report.
If you're concerned about protecting your credit, you might find enabling a security freeze on your credit file to be helpful. A security freeze denies access to your credit reports without your consent and prevents new credit applications from being processed in your name. Freezing your credit report will not affect your current open credit accounts, as they will all function as normal.
To freeze your reports, you would need to contact all three credit bureaus by phone or you could activate the feature using each bureau's website. Your credit will not be fully frozen until all three credit bureaus have been informed. If you are considering applying for a new line of credit, be sure to lift the freeze on your credit file or the lender will not have access to your reports.
Use fraud alerts.
Another great way to prevent fraudulent use of your credit and protect yourself against identity theft is to set up fraud alerts. Fraud protection is a feature used by credit reporting agencies to alert the consumer with an email, call, or text message of suspicious account activity. Fraud protection also informs potential creditors to always verify your information before extending a line of credit in your name.
As you can see, establishing a good credit history takes time, but it can be achievable with the right steps.
For over 20 years, Always Money Finance has been a regional leader in providing affordable credit solutions to customers across the southeast looking for a convenient and confidential way to meet their needs. Getting a handle on your money takes time, and Always Money understands. If you're in a jam and need immediate help, any of Always Money's small personal loan options may be just what you need to get you going in the right direction.
To get started,