Getting a little bit over your head with debt? Want to consolidate your loans to save money or simply your bills into one account? Find out the ins and outs of consolidations loans and if it's an option you should consider with these important questions anyone should ask themselves before deciding on this option.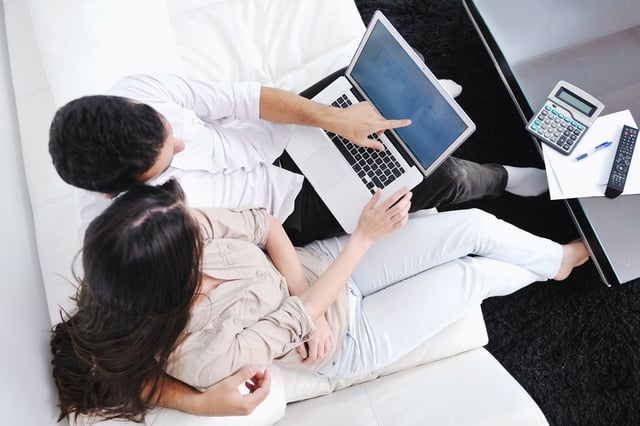 What is a consolidation loan?
You've probably seen or heard advertisements from lenders offering to pay off your debt, renegotiate your monthly payments, or offer you a lower interest rate on your loans. These offers are known as consolidation loans and could range from credit card consolidation, payday loan consolidation, or student loan consolidation to name a few.
Debt consolidation is when borrowers take out a lump sum advance to pay off their existing lenders and refinance their debts into one bill. These loans work for those looking to pay off their credit card, medical bills, or other personal loans to create more wiggle room in their monthly budget or save on interest rates over time.
How do consolidation loans work?
With these loans, the borrower essentially uses the debt relief company to pay off their creditors in exchange for a new loan with the consolidation company that usually amounts to a lower monthly, lower interest rate, and longer term. To qualify for a lower interest rate when consolidating your loans, your credit or other factors may be considered.
Should I get a consolidation loan?
Debt consolidation isn't for everyone. Some borrowers may opt for a refinance loan when seeking a better rate on their auto loan for example or if they need a refinance title loan. If after checking the math, you find consolidating will offer you more wiggle room in your monthly budget or a lower interest rate for example, you may find that it's a good decision to help meet your immediate cash needs.
It's important to consider that although this option you may be able to create breathing room in your budget, refinancing your debt by consolidating the loans will usually keep you in debt longer. For this reason, it's a best practice to map out a plan for exactly how you'll become debt free.
Getting a handle on your money takes time, and Always Money understands. If you're in a jam and need immediate help, any of Always Money's small personal loan options may be just what you need to get you going in the right direction.
For over 20 years, Always Money Finance has been a regional leader in providing affordable credit solutions to customers across the southeast looking for a convenient and confidential way to meet their needs.
To get started,
Related articles: Break these 7 bad financial habits | Can I get a loan with no credit or bad credit | Cash advances vs. Installment loans