So you've probably seen signs hung up in front of stores you know don't sell food that read, "Now accepting EBT" and wondered hey, what's the deal? Is that even legal?
If you're like most, then you're probably under the misconception that EBT cards (often referred to as "food stamp cards") are only used for food purchases to help those in need feed their families. However, although Electronic Benefit Transfer (EBT) cards are often mislabeled as "food stamp cards", the nickname does not accurately represent the full extent of the card's usage – which is a just a way the government distributes out food and cash benefits. Allow us to explain more in detail below.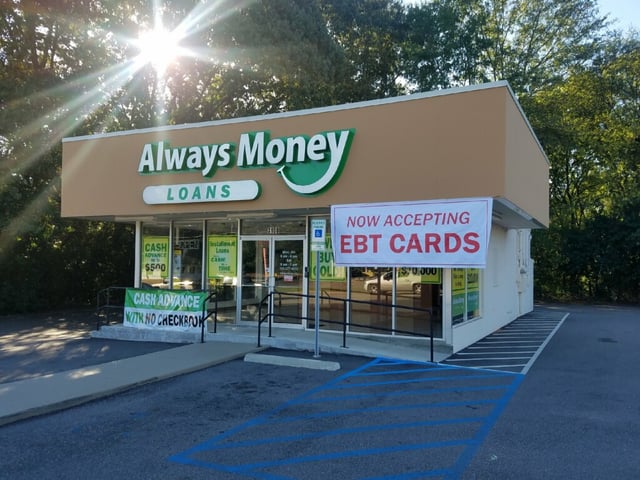 What is an EBT card?
State and federal agencies use the Electronic Benefit Transfer (EBT) cards to distribute the majority of all welfare benefits to individuals that qualify for the assistance. Such benefits that are loaded onto an EBT card includes the Supplemental Nutrition Assistance Program (SNAP) benefits, which is what is used for food purchases only and the Temporary Assistance for Needy Families (TANF), which distributes cash benefits to those who qualify to help supplement purchases for certain non-food items.
How do EBT cash benefits work?
The EBT card is used very similar to a debit card. However these cards can only be used in stores that have signed up and meet a set of regulations. Cardholders have a PIN number just like a debit card and they may even go to any ATM to get cash out. There is a charge of .65 to .75 cents that is in addition to the added standard bank surcharge fee.
What can you buy with an EBT card?
Cardholders may use the food benefits to purchase grocery items. EBT cash benefits can be used to pay utility bills, retail purchases, food, repairs, and even credit accounts to name a few. However, there are some restrictions when using an EBT card. Card holders are not allowed to use their cash benefits at casinos, liquor stores, manicure shops, tattoo parlors, cash transmittal agencies to foreign countries (Western Union or Money Gram), or to buy lottery tickets.
Can you pay a loan with an EBT cash benefits?
So, can you pay a loan with an EBT card? The answer is yes, but only at establishments that have signed up to accept the cards and meet the regulations. At Always Money Finance for example, you may make a payment on your loan or get cash out. For more information about benefits and restrictions on EBT cards near you, you may visit ncls.org.
For over 20 years, Always Money Finance has been a regional leader in providing affordable credit solutions to customers across the southeast looking for a convenient and confidential way to meet their needs. Getting a handle on your money takes time, and Always Money understands. If you're in a jam and need immediate help, any of Always Money's small personal loan options may be just what you need to get you going in the right direction.
To get started,