In your search for a quick and easy solution to your short term financial needs, there are questions that are going to come up. With all of the different types of loans out there, it is easy to see where things might get a little fuzzy. It is important that consumers understand the differences in the loan products offered, and then take the time the time to thoroughly have them explained to you so you can get the loan that best fits your needs.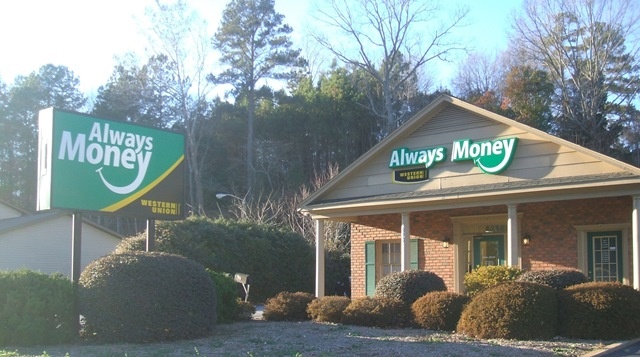 One question that frequently comes up when consumers are researching loan products is, "How do you determine the loan amount?" This is a process that can vary, however the basic underwriting guidelines used are pretty consistent. Below are four key factors that influence how much money you are offered in the loan. Let's break this process down a little more so you can have a better understanding of how it works.
Step 1: LOAN TYPE -

Some companies offer four or more different types of loan products all with different loan limits and specific requirements that may vary from product to product. Some of the loan products offered will require a credit check, while others may require collateral to be obtained such as a vehicle title or personal check. The loan amount offered will ultimately be determined during the underwriting process, which is usually unique to each product.
Step 2: CREDIT WORTHINESS -

The application is used to gather all pertinent, personal information of the borrower. A complete and accurate application is essential to the lending process. The information obtained regarding employment, income, and other debts will all be used to help determine the approval and the amount of the loan. Borrowers must also have a valid form of identification.
Step 3: INCOME VERIFICATION -

Income is a big factor in determining the loan amount. Once the application is complete, verification or proof of income will need to be provided. This can be in the form of a most recent check stub from your current employer, a verbal verification by current employer, an award letter in the case of Social Security or unemployment income, or 1099 tax forms from those who are self-employed.
Step 4: APPROVAL -

Now that all of the information has been obtained and verified, the application is complete and the loan is ready to be processed for approval. This could involve a decision made in-house at the branch level or could involve a scoring system that the company uses (depending on the type of loan you are applying for); and the eligibility requirements may differ based on loan type.
There are companies that may only offer or specialize in one type of loan product and there are companies that can offer multiple types of loan products. The key is finding the right fit for your financial needs. The more information you have at your disposal, the better. Understanding how a company determines a loan amount can be the first step towards taking care of that financial need.
For over 20 years, Always Money Finance has been a regional leader in providing affordable credit solutions to customers across the southeast looking for a convenient and confidential way to meet their needs. Getting a handle on your money takes time, and Always Money understands. If you're in a jam and need immediate help, any of Always Money's small personal loan options may be just what you need to get you going in the right direction.
To get started,
Related articles: How do I figure out which loan type works best for me? | How do payday loan companies differ from banks?