Sometimes taking out a payday loan makes the most economic sense for your financial situation. Perhaps your car is in need of a $500 repair and you can't afford to foot the bill until your next payday or perhaps you got hit with an extra $200 surprise expense that's due now, and you just need an extra lift to get you through for the next couple of weeks.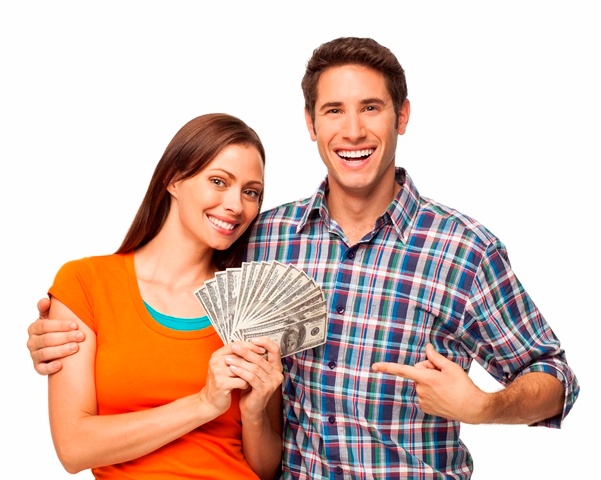 Nevertheless, before you take the leap and use a payday loan to cover those unexpected emergencies, let's analyze your financial situation to see if you fall under either of these three instances in this article. If you do, you may find that rather than taking out a payday loan at this time, there may be other helpful alternatives to help you through — which we've outlined as a supplement below.
When You Don't Have a Steady Source of Income
Although we all may hit a rough patch in our life from time to time, one of the primary ways to avoid a payday loan pitfall is to not take on this type of debt when you don't have a steady income to supplement the additional responsibility. Payday loans, unlike bank loans or installment loans, are designed to get you through until next payday, so it is expected to be repaid typically in two to four weeks.
If you know you need to borrow $200 or so, but you're not sure exactly when you'll have enough money coming in to repay the loan or know you're likely to continuously renew the loan to buy yourself more time, then you should not get a payday loan. With a fee rate of $17.50 for every $100 borrowed in Alabama, the costs could quickly add up to an APR of over 400% if it ends up taking you a year to pay it off — which is expensive.
TRY THIS: When you don't have a steady source of income, you should not get a payday loan. Instead, try opting for a pawn loan where you can pledge your stuff (i.e. laptop, TV, jewelry, etc.) for cash and repay the loan usually after 30 or 60 days. If for some reason you are unable to repay the pawn loan, rather than accruing a mountain of fees, you may choose to forfeit your item to be sold by the pawn shop to relieve you of the debt so you can leave with peace of mind.
When You Don't Have a Plan to Repay
Payday loans (if used responsibly) can be a viable option for those with a solid income, but no credit or less than perfect credit. As we mentioned before, payday loans are not intended for long-term use and the fees can add up quickly if you do not repay the loan in a timely manner. We recommend you only use these loans in the event of an unexpected expense or emergency and not as a way to supplement income on an ongoing basis.
One of the best ways to make sure these loans are used responsibly is to make a plan to pay it off. Begin with the end in mind by sitting down and writing out just how long it should take you to completely repay the loan and what that would look like in your budget.
Click here to learn more about the costs of getting a payday loan.
TRY THIS: When looking at your finances, if you believe you'll need more time to repay, consider looking into getting an installment loan. These loans are designed with a monthly payment plan over a set period of months until the loan is repaid in full. However, installment loans are often subject to more stringent credit approval and other underwriting requirements. Learn more about installment loans here.
When You Are in Need of a Long-term Financial Solution
Every so often there may be a time when you experience a lifestyle change that impacts your ability to provide for your household or maintain your way of living in the way that you are used to doing. Maybe there was a loss of income, an increase in the number of dependents, or you had an emergency that drained your finances and for months you haven't been able to bounce back from the situation.
If either of these examples remind you of your financial situation, then it seems like a payday loan may not be the best solution to help meet your long-term financial needs. To help get back on your feet, it is going to take some time and discipline to see improvements in your budget. If you are in need of a longer-term financial relief, you may consider some temporary lifestyle changes which will allow you to build an emergency fund.
TRY THIS: You may also build your savings by increasing your income through taking on additional work or selling an item you no longer want or need. Some lenders like Always Money Finance will buy broken or unwanted gold. You may also try selling your items online or at a pawn shop for immediate funding. If you are still paying a car note, you might also consider refinancing your auto loan to lower your monthly payments or get cash out.
Hopefully these tips will help you weigh the pros and cons of your decision so you will be able to tell when you should or should not get a payday loan. If you're ready to get approved or have more questions about the payday loan process, speak to one of our loan officers to get your questions answered over the phone at 1-855-462-5929 or find an Always Money near you today
For over 20 years, Always Money Finance has been a regional leader in providing affordable credit solutions to customers across the southeast looking for a convenient and confidential way to meet their needs. Getting a handle on your money takes time, and Always Money understands. If you're in a jam and need immediate help, any of Always Money's small personal loan options may be just what you need to get you going in the right direction.
To get started,
Related articles: When should I get a Payday Loan? | 3 ways to avoid payday loan pitfalls - simple money advice that works!