A payday loan, also known as a cash advance, is one of the easiest short term loans to apply for when you are in a jam. Normally you can apply for a cash advance by visiting a store, by phone or online in minutes. Find out the steps to take if you're wondering how to get a payday loan in this walk through on the process from start to finish below.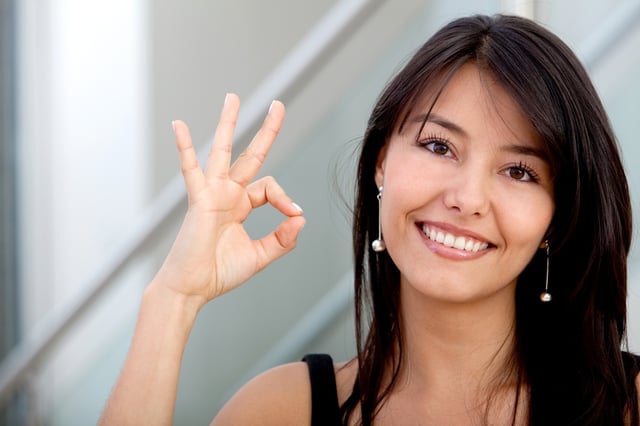 Have the required documents ready. When you're looking to get this type of loan, you will be asked to provide your most recent bank statement, proof of income, proof of residence, state issued ID, social security card, and check book. When applying online, you may also be asked to provide your checking account information since the funds are direct deposited into your account and are usually retrieved the same way to pay off the loan.
Fill out an application. When you arrive at a payday lender in person, you will be asked to complete a written paper application and present the required documents to start the process. If you wish to apply online, some companies may require you to create an account before you start the application process. Completing an application online is fast and easy and the application normally requires the same information as a store. Applying by phone or online may be the fastest way to get approved, but some customers may be uncomfortable providing their personal information in this manner.
Wait for a response. To determine if you are eligible for a cash advance, your information is entered into a statewide data base that also checks your credit. Not all lenders do a credit check, so it is important to ask the representative before you start your application or shop around before making your final decision. It's also important to understand that some states have several regulations that may prevent you from getting approved for a cash advance. For example, the state law in Alabama prohibits customers from having more than $500 in payday advances at one time and Mississippi customers cannot exceed $410 per loan. Some lenders also prohibit active duty military and dependents as well as have an age limit on who can apply.
Write a personal check. After the application process is complete and the loan is approved, you will be asked to write a personal check for the loan amount and small fee. If you don't have a checkbook, some lenders can now print a check for you using your routing and account number if you provide proof of that information. The representative will explain your loan agreement; you will sign it and receive your money. If the loan is approved online, you will electronically sign the loan agreement and the funds will be direct deposited into your checking account or a check will be mailed to you. It's just that easy!
Repay your loan. The lender will hold your personal check as collateral until your next payday when you return to pay off your loan in full by cash, debit card or money order. For convenience and confidentiality, some lenders also accept payments over the phone using your debit card.
Getting a cash advance can be an easy process, just speak with the nearest representative to determine if this loan is right for you. If you have more questions about this loan process or how a payday loan works, we've got answers.
For over 20 years, Always Money Finance has been a regional leader in providing affordable credit solutions to customers across the southeast looking for a convenient and confidential way to meet their needs. Getting a handle on your money takes time, and Always Money understands. If you're in a jam and need immediate help, any of Always Money's small personal loan options may be just what you need to get you going in the right direction.
To get started,
Related articles: How much does a payday loan cost?| The pros and cons of online payday loans