Learning good financial habits is essential to living a financially healthy life, but how do you break bad habits you've already learned? Bad financial habits can cause stress in your daily life and lead to years of living paycheck to paycheck. However, by incorporating these seven tricks, you can learn how to save, when to spend and what to do in order to gain a financial peace of mind and kick start your journey to a financially healthy lifestyle.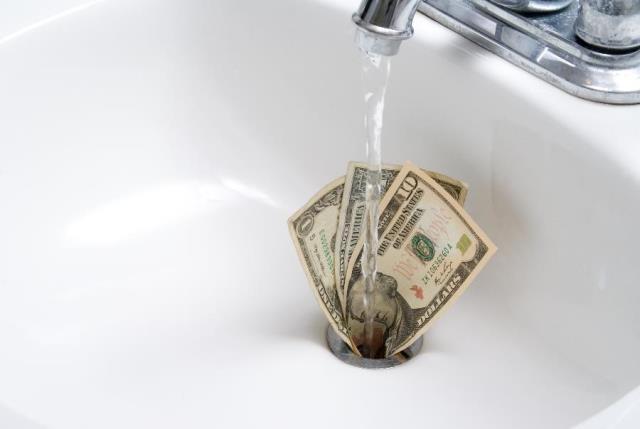 1. Don't spend more than you make.
It's simple really: Income – expenses = savings. If you spend more than you make, you'll always be in a hole and forever trying to climb out of debt. Creating a budget helps to manage your money and keep you out of a deficit.
2. Don't buy what you can do without.
Do you really need that big screen HDTV that costs $2,000? Is a new car worth taking out another loan? Keeping it simple with these money saving tips a long way when you're trying to build financial stability for the future.
3. Don't treat your credit cards like cash.
As you continue to swipe your credit card, the balance you owe gets higher. Use your card to purchase items, but never go over your credit limit or let the balance owed overwhelm you. Paying off the balance quickly reduces interest and saves you money.
4. Don't get stuck in a habit loop.
Save more money by skipping the coffee shop before work and not eating out for lunch every day. Bringing coffee and lunch from home can help you save money each month to spend on more important things later.
5. Don't forget about your bills.
Paying your bills on time not only makes you feel good, but also helps to raise your credit rating. According to the standard FICO scoring formula on myfico.com, your payment history counts for 35 percent of your FICO credit score. So be sure to pay your bills on time to reduce fees and interest, and to improve your credit.
6. Don't make it more difficult than it really is.
Investing or budgeting may sound challenging, but it's something that you'll have to do if you want financial stability and satisfaction. Learn to take control of your financial life by starting small and staying proactive in your goal.
7. Don't keep waiting until tomorrow.
Martin Luther once said, "How soon 'not now' becomes never." In other words, don't procrastinate. Sit down today, write all of your expenses on paper and create your budget. Seeing it all on paper helps to put things in perspective and get you on the road to financial stability.
With a little time and patience, you can learn to save money and improve your finances. If you're facing a late payment or a financial emergency, Always Money can help with a cash loan to get you back on the right track. By implementing these changes – even one – you can get started on breaking the bad habits that cause you financial stress.
For over 20 years, Always Money Finance has been a regional leader in providing affordable credit solutions to customers across the southeast looking for a convenient and confidential way to meet their needs. Getting a handle on your money takes time, and Always Money understands. If you're in a jam and need immediate help, any of Always Money's small personal loan options may be just what you need to get you going in the right direction.
To get started,
Related articles: 5 instances when you SHOULD get a payday loan | 5 quick ways to pay off your debt