It happens all the time – someone, somewhere has an unexpected expense and doesn't have the money on hand. Maybe you need to get your car repaired or your medical bill is through the roof. It's moments like these when a payday loan can come in handy and offer a quick fix for untimely expenses. However, not all payday companies are the same. If you're thinking about using online payday loans, consider these pros and cons before filling out your application.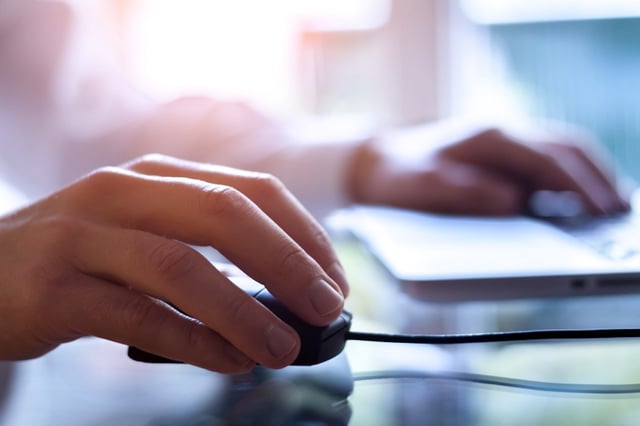 1. It's easy to apply online, but…
Not every online lender is reputable. Before supplying your personal information to an online lender, be wary of scams and do your research about the company before giving out your personal information online. If you're not careful, you'll be more susceptible to scams and phishing links that try to get your personal information. When in doubt, it's always best to visit a local payday lender in person to know exactly who you're dealing with face to face in order to make the most informed decision.

2. You'll get an answer almost instantly, but…
In order to complete an application for an online cash loan, you'll have to have a checking account in good standing and supply your bank information right away before you can receive the loan. It may take a few days for the loan to deposit in your account, so if you're looking for cash the same day, it might be better to get a payday loan in person. You might find out that you qualify for other loans like an installment loan that can give you up to a year or more time to repay.

3. Your money will be deposited into your account, but…
It's important to keep in mind that when you turn over your bank account information online to receive an online payday loan, you also grant the lender with permission to automatically withdraw the amount you owe should you fail to make a payment. Many people get payday loans when they're in a rut, so if you're not sure you'll have the full amount at the time it's due, it may be better to secure a loan in person to set up payment arrangements, which may not always available with online payday loan companies.
4. You can do everything you need to do online, but…
What happens when you need to talk to a live representative? Many online payday lenders don't have the full support to assist their customers beyond email, live chats, or long telephone calls. If you need to communicate with someone on a personal level, the lender you choose should be a local company that understands and cares about your personal needs or even a place you can visit in person should you need to do so.
5. You have numerous lenders to choose from, but…
You may not really know who you're dealing with or what you're really getting online if you don't do your research. When applying online, you might end up using a lender from a different state with different expectations and term agreements that end up charging you more in fees than if you would've done business with a local company. Also, if you apply in person, you may find out that you qualify for other loan options that offer more money with more time to repay.
If you want the best possible experience while applying for a payday loan or other cash loan, visit your Always Money and talk to real people who care and understand your situation. Choose between various loan options to get an amount customized to meet your needs. Larger loan amounts can be secured by the title of your car or motorcycle or even with soft collateral such as a tv.
You don't have to worry about your bank information landing in the wrong hands or waiting for your loan to deposit. With a cash loan from Always Money, you get the funds the same day without all the fuss from a company that's been serving the southeast for over 20 years.
To get started,
Related articles: How do payday loan companies differ from banks? | 3 ways to avoid payday loan pitfalls - simple money advice that works!