Let's face it. No one wants to use a title loan service, but when you need to get through a rut, sometimes it's the best option available to help you come up with the cash you need on the spot. So if you're in a pinch and want to know more about title loans and how they work, we'll explain the ins and outs of the process so you'll know everything you need to know upfront, so you can do your due diligence before you get this type of loan.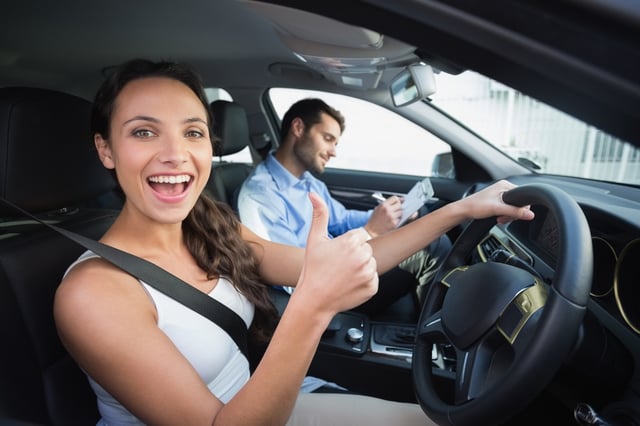 How does a title loan work?
Rather than using one's credit score to secure a loan, with a title loan, the borrower uses the title to their vehicle as collateral in exchange for a loan. Loan amounts are regulated by state and vary by company. In some states, title loans may go up to $15,000.
Can I use the title to something other than my car?
In addition to a title loan on a car, some lenders also offer loans on other vehicles without titles including ATVs, motorcycles, boats, RVs, commercial vehicles, construction equipment, landscaping equipment, logging equipment, and more.
How long do I have to pay it back?
Traditional title loans are usually for a 30 day term. The borrower can redeem their title by paying the balance in full within the 30 days or he or she may renew the loan by paying at least the minimum interest due. If the borrower renews the loan, he or she will receive an additional 30 day term and interest will be charged on the remaining principal.
Some lenders may also offer the auto secured installment loan, which is usually credit based and can be repaid in increments over a set period of time. With an auto secured installment loan, the title is still used as collateral to help secure the loan amount. However, depending on the state and company, the term may range up to 36 months.
How do I get a title loan?
Meeting the loan requirements is an essential condition to getting a title loan. At most companies, you will need to bring:
a lien-free title
the vehicle
the registration
your government issued ID
social security verification
proof of income
proof of residence
and a bank statement (usually showing a history from the past 30 days)
Also be aware that you must be 18 years of age in most states and you must live in the state that you are applying for the loan. You must also be employed or be able to prove that you receive a steady source of income. Special laws exist for active duty members of the military, so according to the Military Lending Act (MLA), lenders much check each borrowers SSN against a Department of Defense database to ensure the borrower is not active duty military or a covered dependent prior to making any loan.
You must also not currently be in bankruptcy or planning to file bankruptcy, and if two names are conjoined by "and" on the title, both parties must be present.
How to get started?
If you meet the loan requirements, the next step is to visit your local title loan company to start the process. Be sure to bring with you all the required documents listed, and if you have any questions about documentation, call them ahead before your visit.
You'll also want to be sure you are not leaving anything out. Missing information could cause your process to be delayed, and who wants that? By having everything you need, you could walk in and out with the money you need in often less than 30 minutes!
Once you arrive at the store location be prepared to complete a standard application and provide the required documents. Make sure your vehicle is in tip top shape because the loan agent will perform a full inspection, which will include pictures to establish if your vehicle meets their standards and to be able to provide you with a fair loan offer.
How much will I get?
Now that your application is complete and your vehicle has been inspected, the loan agent will provide you with a quote. A quote is an estimated amount that is used to give you an idea of what you may be able to borrow. The loan agent typically gets the quote from Kelly's Blue Book. The value is based on the mileage, year, make, model, and condition of the vehicle. Let's hypothetically say your title loan application was approved and the Blue Book value is $6,250. The agent offers you the full amount, but you only need $2,000. You express this to the loan agent and he or she can then start to build your contract.
So as you can see, getting a title loan is a pretty straight forward process. And the best part is you keep your car. Just bring the required documentation and you can be on your way to leaving with pace of mind and money in your wallet! If you would like more information about the title loan process or have more questions about title loans in Alabama, Mississippi, and South Carolina, then look to Always Money for the answers you need.
For over 20 years, Always Money Finance has been a regional leader in providing affordable credit solutions to customers across the southeast looking for a convenient and confidential way to meet their needs. Getting a handle on your money takes time, and Always Money understands. If you're in a jam and need immediate help, any of Always Money's small personal loan options may be just what you need to get you going in the right direction.
To get started,
· Visit a store near you (Click here to find the store nearest you) or
· Call 1-888-618-9217 to get pre-approved over the phone!
·
Related articles: What happens when you default on a car title loan? | How does a title loan work? | Can a title loan affect my credit?