Sometimes we need money in a hurry and there are only so many places we can go that will give us the type of help we need fast and without the hassle. Whether we need money to fix our car if it's broken down on the side of the road or if we need money to cover a high emergency room deductible when funds are tight, payday loans happen to be a trusty way of getting our hands on the money we need, when we need it. But how do we know if getting a payday loan is the right thing to do right now? Well here are a few solid telltale signs below.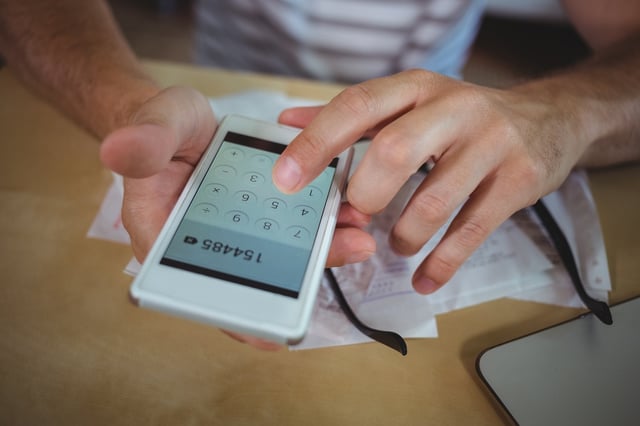 Payday loans (or cash advances) are small short term loans used for various reasons. These loans are usually around $500 and have to be paid back on your next payday.
With a payday loan, the borrower simply writes a check for the total loan amount plus the small fee, the lender holds that check and gives them a loan, the borrower walks out with the cash he or she needs, and then repays the loan and fee on their next payday. It's that simple.
The cost of a payday loan is usually governed by state law. In Alabama, a payday loan usually costs between $15 to $18 for every $100 borrowed at an annual percentage rate (APR) of about 456%.
If you do not have a savings account:
According to a new survey done by CareerBuilder, almost 8 in 10 Americans live paycheck to paycheck; and another study revealed that about 61% of Americans don't have an emergency fund in place to cover six months' worth of expenses. With that being said, if you do not have a savings account (or enough in your savings account) to foot the bill in the event that a financial emergency occurs, then a payday loan may be what you need to get a hold of some fast cash that will get you by until your next payday.
If you have an unexpected financial emergency:
Payday loans are quick and easy ways to get funds in any emergency situation. You might use a payday loan for a temporary need such as auto repairs, medical bills, home repairs and any other unexpected expense. The best time to get a payday loan is when you have exhausted every option of personal funds and should be treated as a short term solution to any financial issue. A single payday advance is typically for two to four weeks. However, borrowers often use these loans over a period of months, which can be expensive since payday advances are not recommended as long-term financial solutions. Learn more about the cost of a payday loans here.
If you need to borrow under $500:
Although state law regulations how much one is allowed to borrow through a payday loan, the amount you agree to borrow should never be more than what you are actually able to pay back on your next payday. Most companies will require a bank statement and proof of income to help you determine what you are able to pay back.
If you have less than perfect credit (or no credit):
Payday lenders usually care more about your ability to repay the loan than your credit history. For this reason, there are usually no credit checks to obtain the loan. Most states will however obtain a central data base report to ensure proper use of this loan.
If you have "a way out":
Payday loans are short term loans that are typically repaid in two to four weeks, however some borrowers renew their loans over a period of months, which can be expensive. In order to use payday loans responsibly and avoid payday loan pitfalls, it's important that you begin with the end in mind and create a game plan for how to best use this loan to help you and how and when you plan to pay the loan back in full.
You may also try reading When Should I Not Get a Payday Loan?
Hopefully these tips will help you determine when you should or should not get a payday loan. Ready to take the next step to get cash today or have questions about the payday loan process?
To get started,