If you've heard of payday loans (or cash advances), then you probably already know that this is one of the most convenient loan types available to everyone, regardless of your credit. And if you think you're ready to take the next step and apply, get all of your questions answered in this blog first to find out what you'll need to qualify for a payday loan now.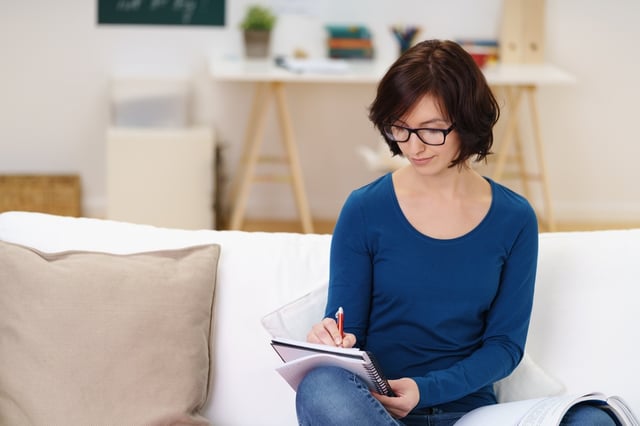 What is a payday loan?
A payday loan (or cash advance) is a small loan usually under $500 designed to help you quickly get money before your next payday. How it works is:
You complete an application,
Write a personal check for the loan amount and fee,
The lender holds your check as collateral until you repay the loan or until your next payday (whichever comes first),
And you walk out with the cash you need – all in often less than 30 minutes!
What do I need to qualify?
Most lenders would require you to bring a valid picture ID or driver's license, social security verification, a bank statement with a 30 day history, proof of income, and proof of residence. Upon which, you would then complete a short application that usually can be filled out in a few minutes. The lender will verify your identity, your residence, and your ability to repay the loan. When submitted, you will be informed if you've been approved and for how much.
In some states, such as in Alabama, the application will first be verified through the statewide database in order to determine if you've been approved. The database will check to see if you have any other cash advances at the time you apply for your new payday loan. This is because in Alabama, borrowers are cannot exceed more than $500 in total cash advance loans at one time.
What are the fees associated with the loan?
The rates for a payday loan company are regulated by the state. For example, $100 borrowed for 14 days in Alabama will have a finance charge of $17.50 and a total payment of $117.50 due on the due date. However, if the loan is continuously renewed, it can be expensive as the annual percentage rate of a payday loan in Alabama is 456.25%.
Read more on "How Much Does a Payday Loan Cost?".
How long can I have a payday loan?
The minimum term is 10 days with a maximum term of 31 days depending on your next pay day. Payday loans are meant to be a short term fix for an immediate need for cash. However, some borrowers use these loans over a period of months, which can be expensive. This loan is not meant to be a long term solution, so be sure you borrow from a reputable lender that operates within the laws of the state.
How to find a reputable lender?
When applying for a payday loan, the first thing you would need to do is look for a reputable lender. Whether you're applying online or at a storefront, in doing your due diligence, you should verify that the lender you choose is licensed and reputable. All lenders are obligated to operate within certain laws and regulations of the state. In the store, you are able to look at the lender's state licenses and verify if dates are valid. Without a face-to-face interaction, you can verify the validity of the lender and the transactions by doing a bit of online research. When in doubt do not complete the transaction.
If you are not sure about whether or not a lender is reputable, you should ask questions. You may also read their "customer reviews" on Trustpilot.com or Google to see if you have found the right lender for you.
What to do after I get approved?
After getting approved, the lender will review the terms of the loan with you, and if you agree, you will be asked to sign your loan agreement. Be sure to read the contract and review the terms before you sign them to ensure you are making the right decision. Always ask questions if you see something that you do not understand.
Once you leave the store, you have a 24 hour right to rescind the loan if you bring the cash back to the lender to void the transaction. After 24 hours, the right to rescind period expires and the full amount borrowed plus the fee or finance charge is due on your next payday. If you fail to pay the cash back on the due date the lender can present the check to your bank via an "ACH" or by depositing the check. Once the loan is paid in full, you may choose to get a new loan if you qualify.
For over 20 years, Always Money Finance has been a regional leader in providing affordable credit solutions to customers across the southeast looking for a convenient and confidential way to meet their needs. Getting a handle on your money takes time, and Always Money understands. If you're in a jam and need immediate help, any of Always Money's small personal loan options may be just what you need to get you going in the right direction.
To get started,