According to recent reports from the IRS, the average taxpayer receives a refund check of about $2,800. When finances are tight, especially right after the frenzy of Christmas shopping, an additional $2,800 can be the financial breath of fresh air you've been anticipating.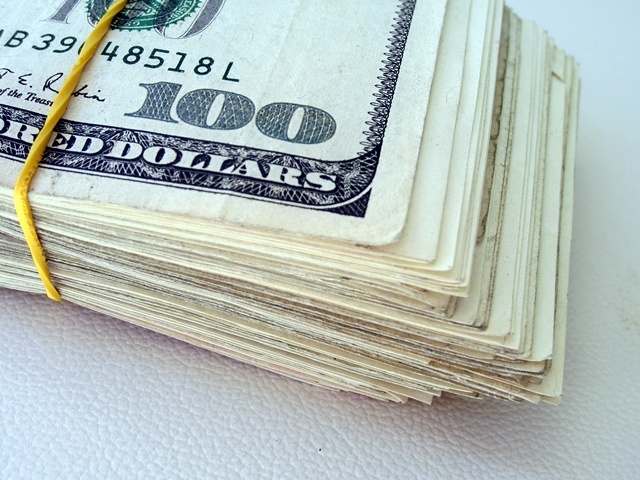 However, before sitting back and imagining all the new things you can buy with this extra income, consider sticking to the list of tips below with some of the smartest ways to use your tax refund check.
1) Catch up on old bills. Having bills in collections is one the worst things for your credit. Dig yourself out of a rut and get more breathing room in your budget by using your refund check to take care of unpaid or past due bills. Not only will it help you clear up your credit, but it can also boost your eligibility to get approved for new cash loans in the future. [Read: How to Build Your Credit]
2) Save for emergencies. Did you know a healthy emergency fund consists of at least 3-6 months' worth of necessary expenses? With such a safety net, you won't have to worry about living paycheck to paycheck, and if you lose your job, you won't have to also worry about losing your home or car while looking for work.
3) Pay down high-interest debt. The average household in the U.S. carries over $15,000 in consumer debt, not including student loans, auto loans, or mortgage debt. Putting $2,800 of your refund check towards high interest debt could shave 8 YEARS OFF the payoff date of that $15,000 debt with 15% interest. [Read: 5 Quick Ways to Pay Off Your Debt]
4) Invest in yourself. In addition to saving or paying down debt, meeting your financial goals oftentimes means bringing in additional income. A smart way to use your refund check is to invest in yourself. You can take a class to learn a new skill, fund your dream, or attend a conference or online course to help maximize your earning potential.
5) Contribute to a Roth IRA. Individual retirement accounts allow you to earn compound interest on money you've put away for retirement. Roth IRAs usually grow tax free until age 59 ½, and a one-time $2,800 contribution at 7% could grow to over $10,000 in 20 years. If you do that with every tax return, just imagine how much you'll save towards retirement.
6) Divide and conquer. If you can't see yourself using all of your refund responsibly, then you might try using 50% towards debt, 25% for savings, and splurge with the remaining 25%. That way you can still "treat" yourself while also gaining a lot of traction on your financial obligations.
Making a bunch of small purchases with your tax refund can get you nowhere fast! And when the money's gone, you'll wonder where it all went. Put your best foot forward in the New Year with these smart ways to use your tax refund check and you'll be sure to have a peace of mind over your financial future.
For over 20 years, Always Money Finance has been a regional leader in providing affordable credit solutions to customers across the southeast looking for a convenient and confidential way to meet their needs. Getting a handle on your money takes time, and Always Money understands. If you're in a jam and need immediate help, any of Always Money's small personal loan options may be just what you need to get you going in the right direction.
To get started,
Related articles: 5 smart things to do with your tax refund check (or with any lump sum of cash) | 10 things we want to tell our younger selves about money