Sometimes the holidays can sneak up on us; and if we haven't prepared, it might hurt our wallets. With only a few weeks to go before Christmas, we thought we'd share these last minute tips to help you come up with about $500 (or more) for holiday shopping.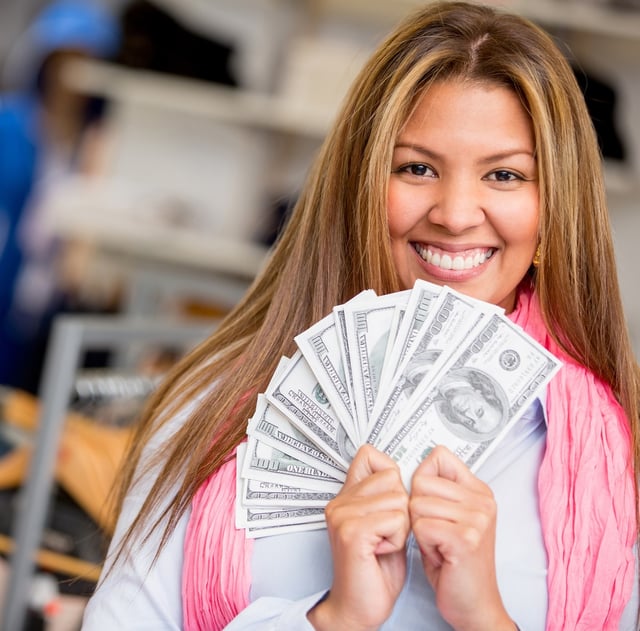 1. Stretch your dollars- If you're paying $75 a month for cable TV, it might be in your favor to call your providers to discontinue the service until after the holidays and switch to a streaming service like Netflix, which only costs about $10 a month. You can also try temporarily canceling other monthly memberships like a gym or club. In two months you can see an estimated total savings of $140.

2. Sell what you no longer need- Online yard sales are a great way to profit from what you no longer need and clear out some clutter in your home. By selling a few chairs, a coffee pot, and an old microwave you could earn about $100, if not more. If you have old gold you're not using, you might also try selling that too. Some shops like Quik Pawn Shop pay top dollar in exchange for gold (even if it's broken), jewelry, or electronics. Depending on how much you sell, that could be an additional $200.

3. Save on purchases- Holiday sales are now in full swing, so a great way to stretch your dollars is when you shop. Many people are beginning to turn to pawn shops for big purchases like TVs, jewelry, or other electronics, which can save them hundreds when gift giving. Another great way to save when shopping is to put items on layaway (even if it's not for Christmas) to advantage of holiday deals.
[View more tips on How to Prepare for the Gift-Buying Season]
4. Monetize your skills- You can profit from almost anything you're good at—even if it's just giving others rides to run errands, fixing things around the house, or dog sitting. Across the span of two months (or less), those projects could add up to $100 in extra money for the holidays. The more times you're able to earn extra money on the side before the holidays, the better.

If you don't have enough time to earn that kind of money with these tips, then you can always borrow it for now and use the ideas above to pay back what you've borrowed. There are various types of personal loan options that can come in handy during times of need. Some don't require collateral, like a traditional cash advance or an unsecured installment loan. You can look into getting a cash advance (which are usually up to $500) or a secured or unsecured installment loan for even more money, and usually a year or more time to repay it.

If you need a place to go to get the money you need as soon as today, then look to Always Money Finance. They've been serving the southeast for over 20 years and have been the regional leader in affordable short-term credit solutions. With their installment loans, you can borrow up to $1,475 without collateral in AL (or up to $2,000 in SC) without collateral. If you secure the loan with collateral (such as a vehicle, motorcycle, or boat) you may be able to get up to $15,000.
To get started,
Related articles: Planning ahead for the holidays | Where to go when you need last minute holiday cash ASAP